Okay guys, we've been griefed.
I logged on to this: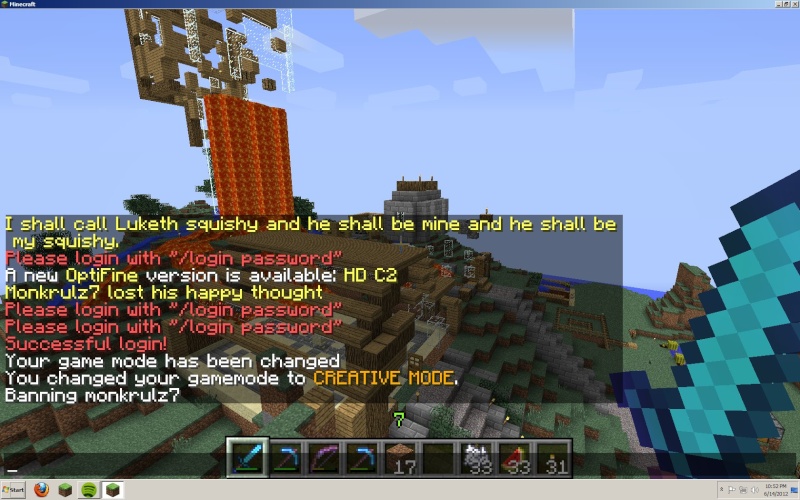 That's pretty significant evidence pointing to Monkface being the doer of the deed. I banned him immediately.
I caught him in the act, as well. He'd just started on my lighthouse from the looks of things. Easy fix.
There are also signs posted around a few places saying "AVO DESERVES ICE CREAM NOW". I dunno what it means.
I'm assuming we can just try out backups from before 10:55 PM EST and get everything back to the way it was. This does, however, pose a few problems with national security:
Whitelist. Easier to maintain. Easier all around.
That's all I've got at the moment; glad I caught him when I did. Makes things VERY easy. Zach, I need you online at some point soon.